It is the common aspiration of people to find a place to think about and to place their mind and body and soul. The opening of the design reminds people of the beautiful pursuit of the heart with a quiet and far-reaching artistic space. It is not limited to the simulation of the mountains and seas, and it perfectly controls its deep and turbulent personality. Hongbo surges, white gulls soar, but the human language, looking for a quiet and distant square of the material combined with light and shadow effects, real and virtual integration, simple design carries a flowing soothing rhythm, carrying the mountain The atmosphere of the sea, seagulls and humanities.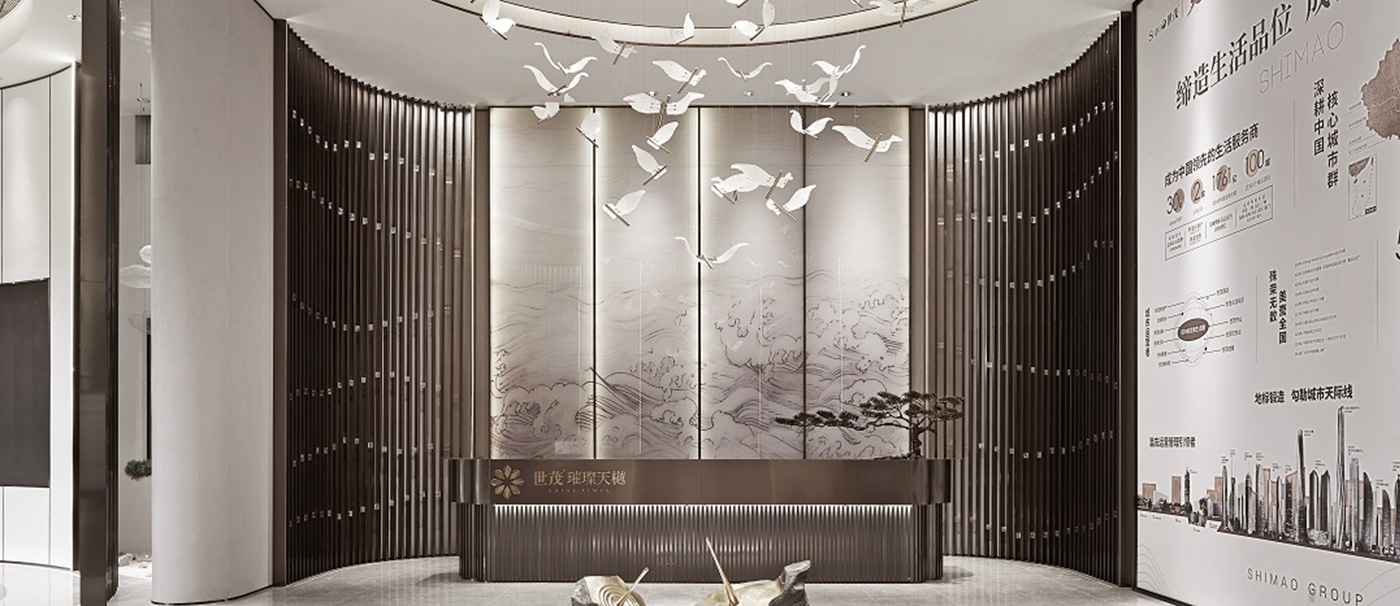 Lobby
Refining the elements of Qingdao landmark building, the full feelings of the project are the main points that we can't ignore. The color of memories is suitable to create such an elegant feeling space. Elegant, gray-white base to set off the details, the local embellishment symbolizes the noble yellow and the romantic blue to adjust the atmosphere of the space, warm, high orange to draw the finishing touches to enhance the scene.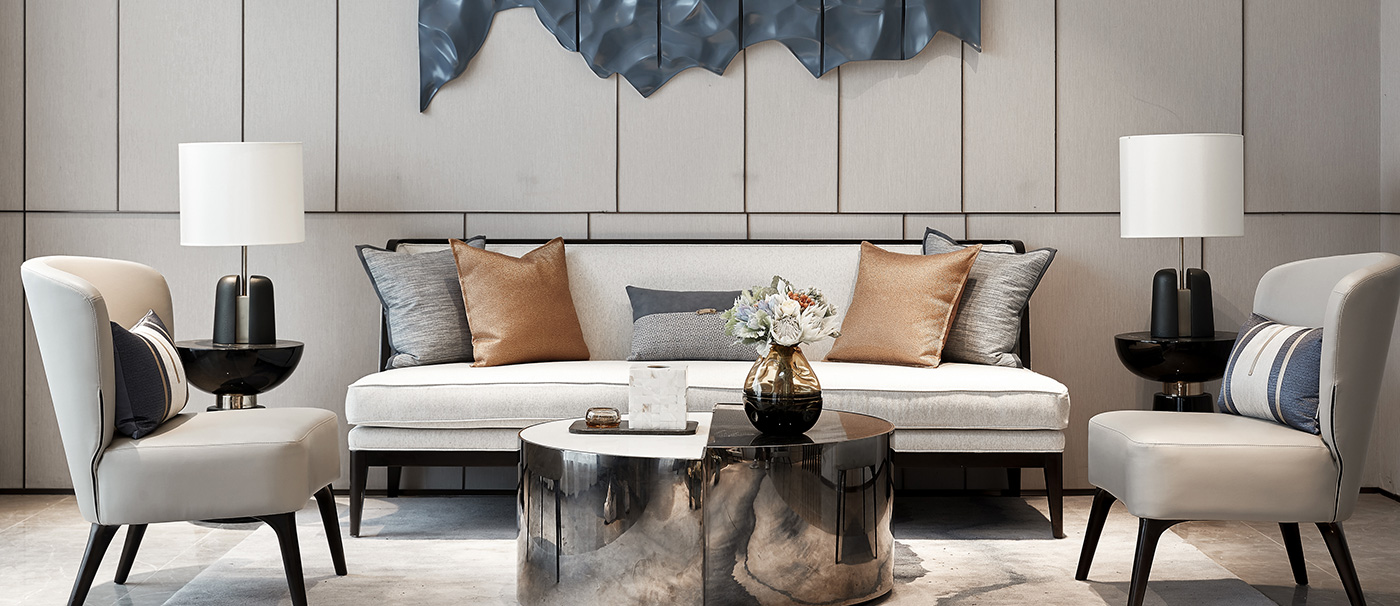 Second floor negotiation area
The sand table is conceived by the sea and the mountain. The space consists mainly of beige walls and water-like stainless steel. The mountain-shaped elements of the real and the real are running through the grille. The blue sand table outlines the marine culture of Qingdao. Mountains and water give people endless creativity and imagination. It is the so-called benevolent mountain, the wise man is happy, the water is as clear as the spirit, such as the chandelier, the modern shape and level, the model made of special transparent material. It is in harmony with the grill crystal block. The overall space communicates with the sights on the left and right sides to form a visual corridor effect, allowing the space to extend infinitely.